Research Projects of the University of Cologne's Faculty of Arts and Humanities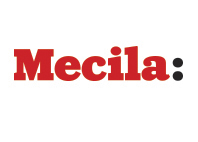 Maria Sibylla Merian Centre Conviviality-Inequality in Latin America (Mecila)
Coexistence and Cohabitation with Difference
Academic Coordinator: Prof. Dr. Barbara Potthast | Iberian and Latin American History (UoC subproject)
Funded by the Federal Ministry of Education and Research (BMBF)
atin American societies have long been characterised by ethnic, religious and social diversity but also by inequality. It is the manifold discourses and practices of 'conviviality' – coexistence and cohabitation with difference – in the past and present of South and Middle American as well as the Caribbean societies that are at the heart of Mecila, a new International Centre for Advanced Studies in the Humanities and Social Sciences.
The Centre examines past and present forms of social, political, and cultural 'conviviality' in Latin America and the Caribbean. It employs conviviality as an analytical concept to describe ways of living together in specific contexts characterized by diversity and inequality. Mecila provides an innovative space for equal cooperation between institutions and researchers from different disciplines, countries and career stages, strengthens academic cooperation between Germany and Latin America, but also between Brazil and the Spanish-speaking countries, and supports research on 'conviviality' with new impetus. It also assists relevant Latin American research in becomming more visible and effective in German and Englishspeaking countries.
The Centre is based on a consortium composed of three German institutions (Freie Universität Berlin, University of Cologne and Ibero-American Institute of the Prussian Cultural Heritage Foundation), as well as four Latin American institutions (Universidade de São Paulo and Centro Brasileiro de Análise e Planejamento, São Paulo, Universidad Nacional de La Plata and El Colegio de México). The Centre's headquarters is in São Paulo (Brazil).
Within the framework of the general project, the University of Cologne is responsible for the development of the historical dimension of 'conviviality' and for the development of a research data management system.
In order to support the exchange, in the main phase a programme for guest researchers will be integrated into the University's existing International Faculty programme. Publications, workshops, conferences and summer schools will be also supported.
By setting up research data management – infrastructure for archiving research results – it will ensure a measure of continuity in data maintenance beyond the funding period and support the existing cooperation between the network institutions in the long term. The research data generated in the project is also to be made available to the public.

Text: Mecila Cologne Subproject
Kontakt
Kontakt