This degree programme is not fully described in English. For more and legally binding information, please select "Deutsch" in the top right menu (globe).
Linguistics and Phonetics
Bachelor of Arts (B.A. Dual Major)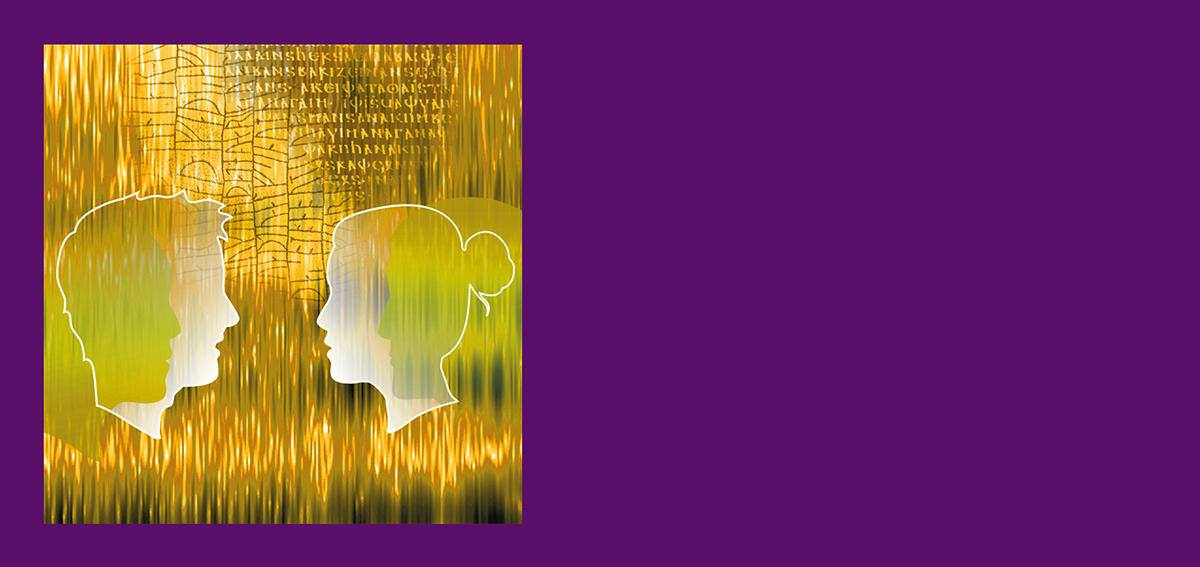 | | |
| --- | --- |
| Regelstudienzeit | 6 semesters |
| Beginn | Winter semester |
| Zugangsbeschränkung | Ja |
| Unterrichtssprache | German |
| Credit Points / Leistungspunkte | Subject A: 78 CP + Subject B: 78 CP + integrated Degree: 12 LP + Bachelor's Thesis: 12 CP = 180 CP |
Course description
What distinguishes human language? What similarities and differences do languages have?
How do languages change over the course of time? How do new languages emerge?
How are speech sounds and intonation produced and perceived?
How can language be localised in a social and cultural context?
You will study all aspects of human language on the linguistics and phonetics degree programme by examining the structure of and comparing individual languages using both word and sentence structure as well as phonology and intonation. You will acquire knowledge about linguistic history and language change, as well as about the function of language in society. You will also learn how to describe linguistic phenomena using descriptive and experimental processes and develop the skills to analyse, reconstruct and model language during the course.