This degree programme is not fully described in English. For more and legally binding information, please select "Deutsch" in the top right menu (globe).
Media Cultural Studies
Bachelor of Arts (B.A. Dual Major)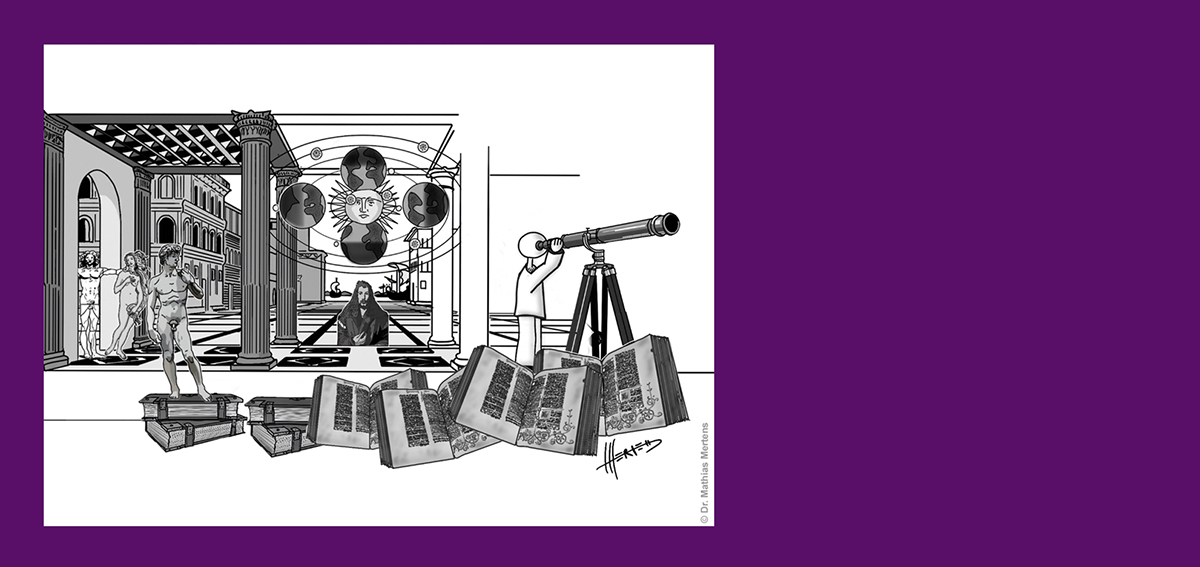 | | |
| --- | --- |
| Regelstudienzeit | 6 semesters |
| Beginn | Winter semester |
| Zugangsbeschränkung | Ja |
| Unterrichtssprache | German |
| Credit Points / Leistungspunkte | Subject A: 78 CP + Subject B: 78 CP + integrated Degree: 12 LP + Bachelor's Thesis: 12 CP = 180 CP |
Course description
How can live performances, comics, films, TV programmes, images and games be analysed and categorised scientifically? How is media changing? How does media influence society?
These and similar questions are examined in Media Culture Studies. Cultural and media theory will provide you with the basic knowledge to answer these questions. Therefore, the Media Culture Studies course involves analysing and discussing media and media content with a particular focus on using the approaches taken in cultural studies. Why is Shakespeare's Hamlet also referenced in the Simpsons, for example? Why do video games utilise, for example, the principles of theatrical design? In this way, the course focuses above all on questions dealing with the reciprocal relationship between media, culture and society. It not only examines distribution media such as writing, book printing, telegraphy and optical media but also the "new" media of the 20th and 21st centuries. The integration of theatre studies into Media Cultural Studies is a special feature of the degree offered at the institute in Cologne.